Woodvale Practice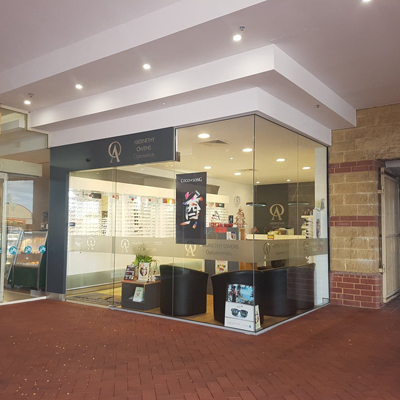 Located in the Woodvale Boulevard shopping centre for over 25 years our Woodvale practice has seen trends come and go and we are still enjoying our new, fresh and modern fit-out. The practice is a hub for everything you need from the latest fashion frames or budget eyewear solutions, disposable contact lenses and solutions, safety spectacles for work or home, great sunglasses and last, but definitely not least, outstanding eye health care.
After 20 years in the same colour scheme we are loving the bright, airy feeling that our recent facelift gives. You can find us enjoying the sunshine views just outside the entrance to the shopping centre.
---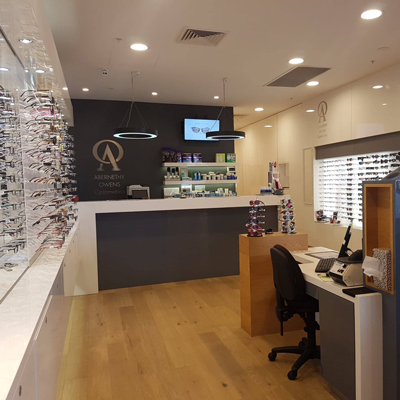 A wealth of experience backs up our Optometry team in Woodvale with Gillian Humphreys and Richard Thompson available throughout the week to attend to your needs and eye examination requirements. Chantal and Shelley head up our dispensing team in Woodvale with each one more than able to assist in selecting new frames and recommending the right lenses for your visual requirements, completing any repairs required and making adjustments on any current pair of spectacles or sunglasses.
---
The equipment at Woodvale is state of the art with a Nidek OCT, Canon Digital Retinal Camera, Octopus Fields Analyser and Nidek Tonoref Auto-refractor and Intra Ocular Pressure tester.
---
We value our climate and care for the environment, that's why Woodvale is a registered drop-off location with Terracycle so you can bring in your used contact lenses and blister packs for recycling. We also collect old and unused spectacles which are donated via the Optometry Association to developing countries.
---
Opening Hours:
Mon - Fri: 8.30am - 5.00pm
Sat: 9.00am- 3.00pm
Call us to book an eye test today or click on the link below.

---
Address: Shop 16, Woodvale Blvd Shopping Centre,
Cnr Whitfords Ave & Trappers Drive, Woodvale WA 6026
Telephone: (08) 9309 5277
Email: woodvale@abernethyowens.com.au