Contact Lenses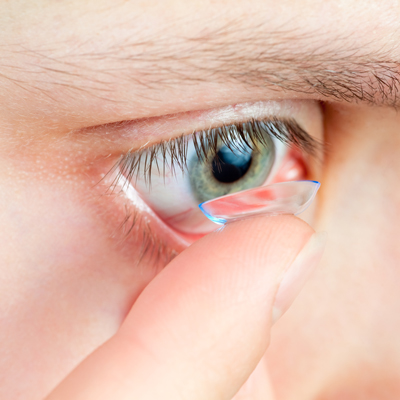 Abernethy Owens has an extensive range of contact lenses to suit your individual needs. From a large range of daily, fortnightly and monthly contact lenses through to lenses that correct particular eye conditions our professional optometrists can help you find the right contact lens to suit your specific needs.

A large range of custom made conventional RGP (hard) and soft contact lenses as well as prescription and plano cosmetic coloured contact lenses can also be fitted by our professional optometrists.

Sourced from some of the worlds leading manufacturers, our range of contact lenses include brands such as Johnson & Johnson, Bausch & Lomb, Ciba Vision and Coopervision.
---

Daily Disposable

Wear a fresh new pair everyday. Disposable contact lenses have now progressed to the ultimate in disposability, daily disposables. These are worn once then discarded with no solutions required and greatly reduce the risk of eye infections caused by negligent contact lens care.

We use a large range of daily disposables from the worlds leading manufacturers, including:
Johnson & Johnson

Bausch & Lomb

Ciba Vision

Coopervision
---

Contact Lenses for Astigmatism

Astigmatism is a common vision condition that causes blurred vision due either to the irregular shape of the cornea, the clear front cover of the eye, or sometimes the curvature of the lens inside the eye. We stock a large range of toric lenses that correct the astigmatism by altering the way light enters your eyes. Contact us to see if your eyes are suitable.

---
Contact Lenses for Keratoconus

Keratoconus (literally conical cornea) is a thinning of the central zone of the cornea, the front surface of the eye. As this happens, the normal pressure within the eye makes the thinner area of the cornea bulge forward slightly. Often the only way people with Keratoconus can achieve clear vision is with specially prescribed rigid gas permeable contact lenses. Our Fremantle, Floreat and Rockingham practices are best equipped to prescribe these lenses.
---

Order Contact Lenses

If you have a current prescription with us and would like to order more contact lenses, please call your nearest Abernethy Owens practice or use our online ordering portal via our App or website.

To watch a video on Scleral Contact lens Insertion, Removal and Lens care - CLICK Here
To watch a video on the wearing and caring of Rigid Gas Permeable (RGP) contact lenses - CLICK Here